KYDA Pro, Manassas, VA - 06/16/01
---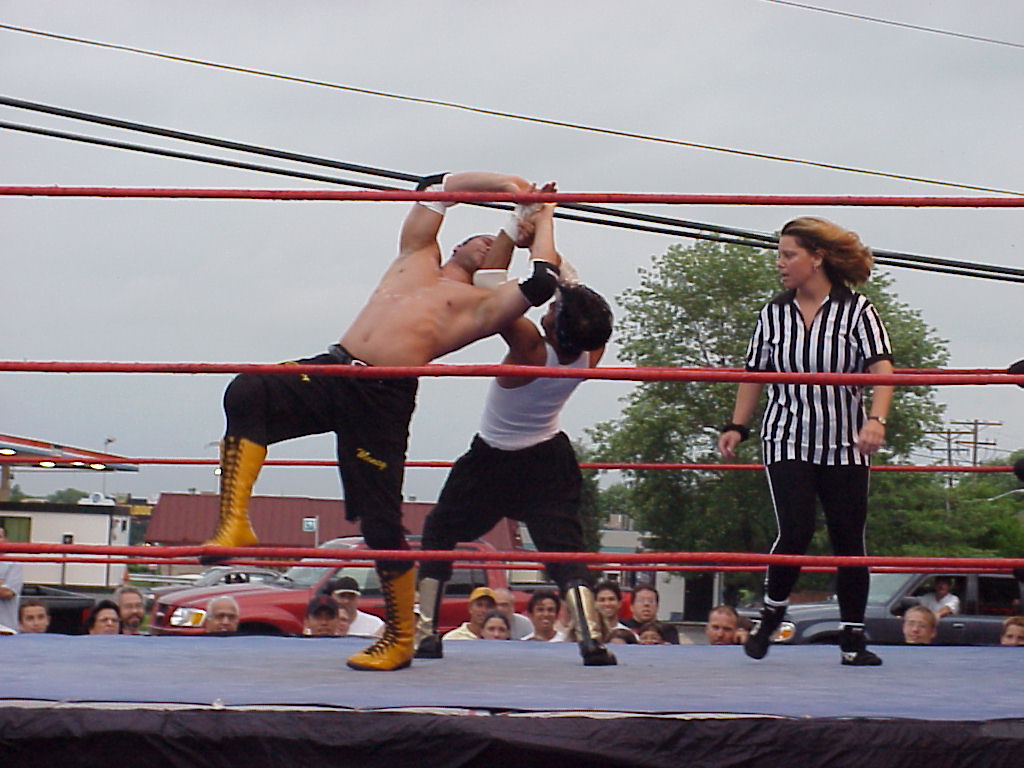 I went to see a KYDA show in the parking lot of Mattress Warehouse in Manassas, VA. I saw it on Sasha's calendar, and thought I'd give it a try. You can't get much better seats than this.
I've said it before, and I'll say it again...support your local indy federations. The action here was as good as anything I saw in WCW, and I was able to get a LOT closer to the ring. And, all the proceeds went to charity.
Pictures were coming out great until the sun went down. Unfortunately, the only good pictures I got were from the first match.
---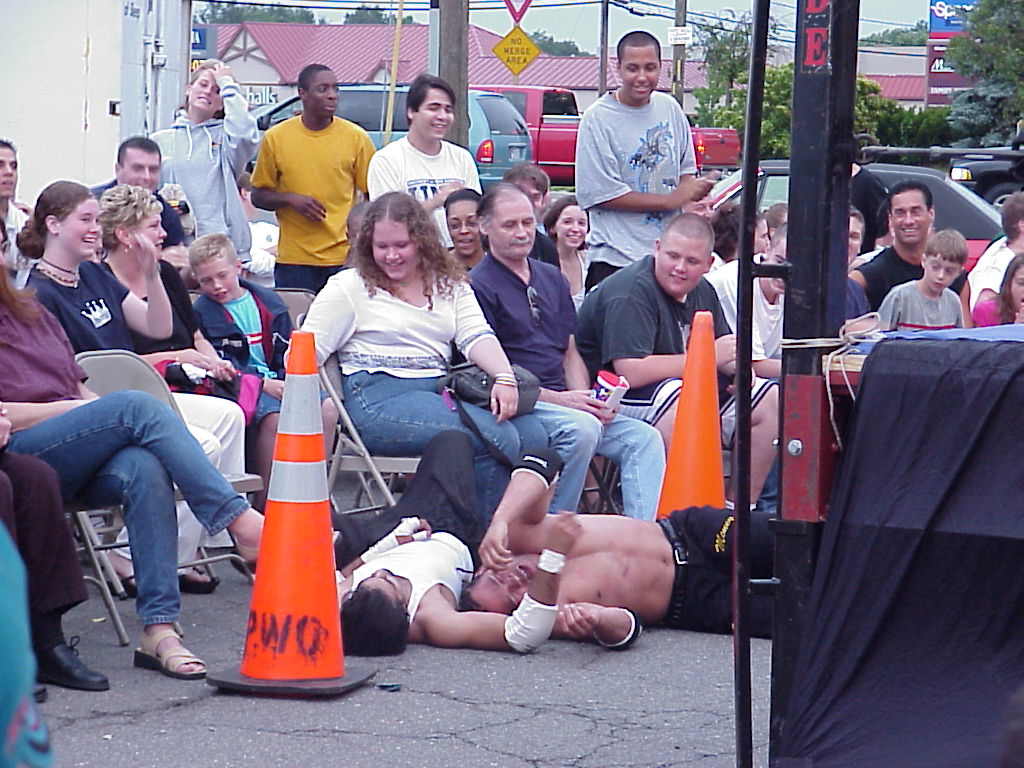 End result of a moonsault by Sonjay Dutt from the apron onto Dirty Money in the parking lot. Talk about the action landing in your lap. Dirty Money's back was all full of gravel and bloody when he got up.
I like the expression of the woman to the left of the guy in the yellow shirt in the back.
---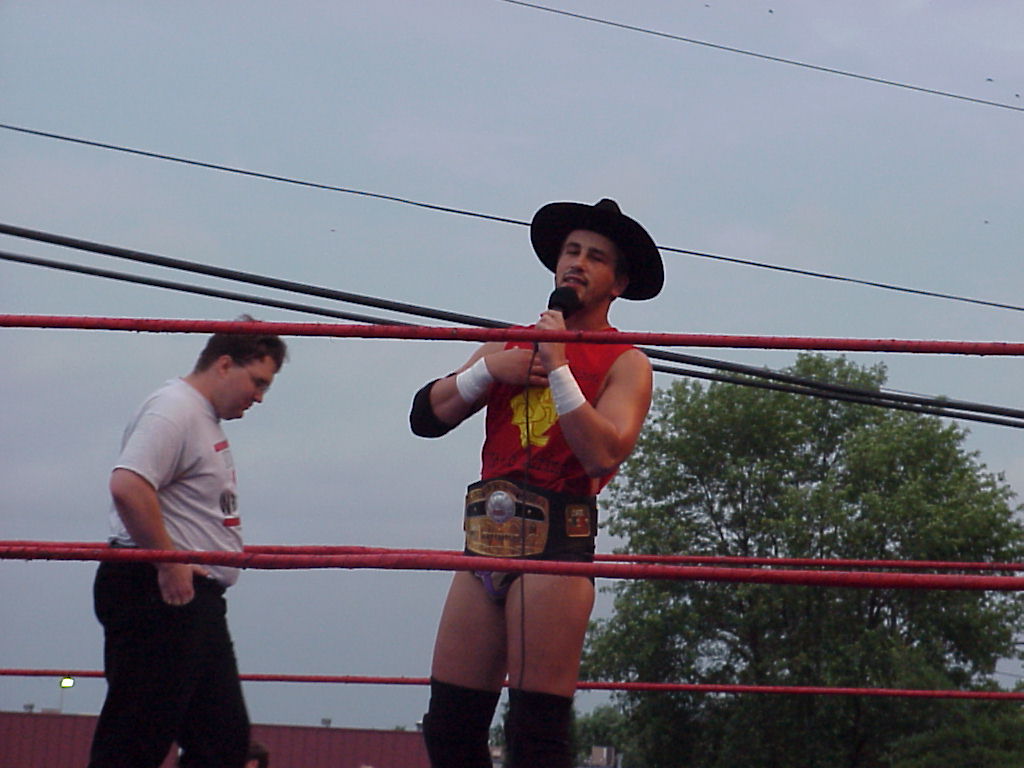 Steve Corino, NWA World Heavyweight Champion, made an appearance. That's Jimmy Z in the background. Later in the evening, Jimmy Z took a steel chair to the head that sent him to the hospital. (No, I'm not kidding.)
---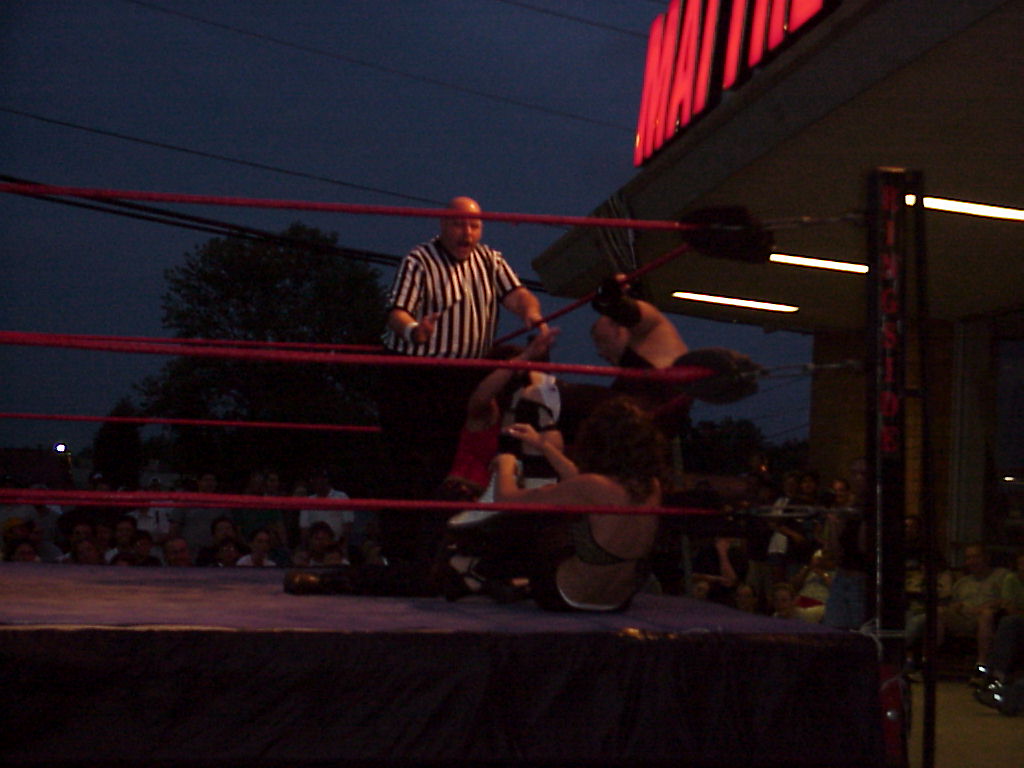 Catfight! Once the sun went down, the pictures all went to hell like this...the ring was actually lit enough so you could see fine if you were there, but the pictures don't come out.
I included this picture to give you a feel for the climax of the show, when Dirty Money jumped off the Mattress Warehouse sign above the ring onto a guy laid out on a table.
---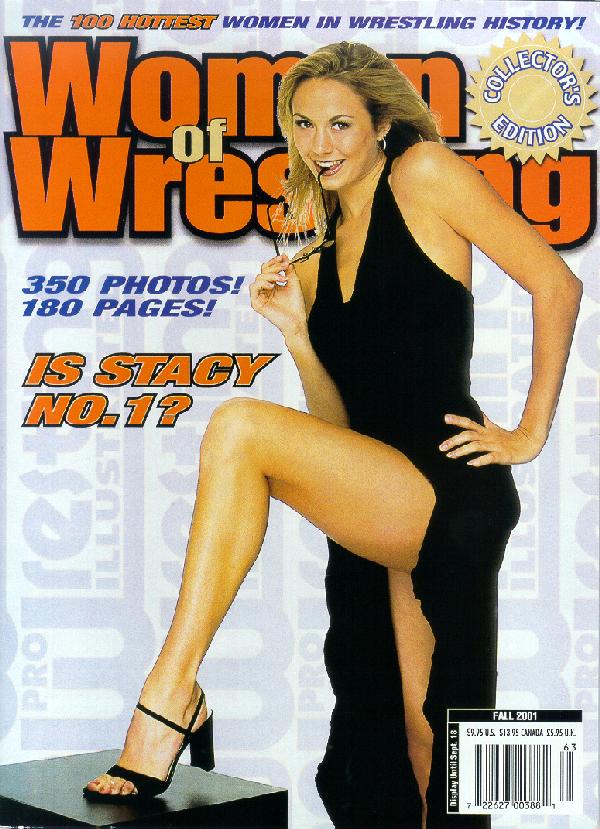 This is the magazine that Sasha's in. PWI rates her as one of the top 100 women in wrestling of all time.
---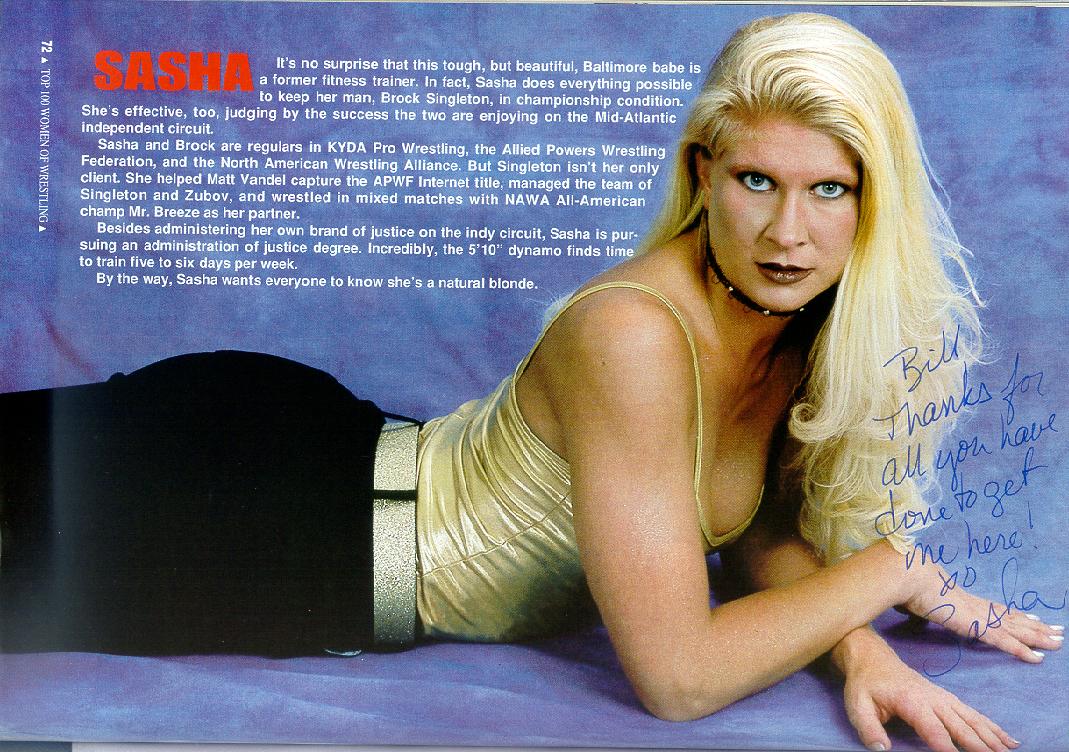 Unfortunately, I didn't get any good action shots of Sasha at the show, but I scanned in the one from her in the magazine. Ironically, as great as she looks in this picture, it doesn't do her justice. She looks even better (way better, in fact) in person. She really considers it a huge compliment to be asked to sign her picture, so I highly encourage you to pick up a copy and get it autographed.

As always, to find out more about Sasha, go to Sasha's Corner. If you want to find out more about her former ally, and current nemesis, go to the site of Brock Singleton, current KYDA Heavyweight Champion. He defended his title on the card in Manassas against a member of the Russian Mafia, and he's a hell of a champion.
---