Starrcade '97 Photos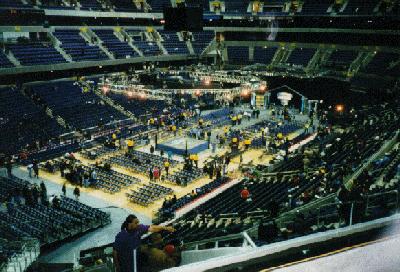 Setting up before the show at Starrcade.
---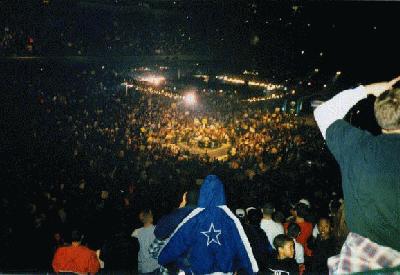 Sting and WCW celebrate after Sting's "victory".
---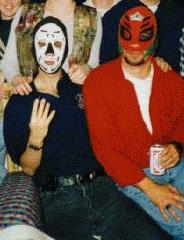 Here's my buddy Lance and me after the show. I'm La Parka, he's Rey Misterio. As you can guess by the fact that he can't even see through the right eyehole in his mask, that beer in his hand wasn't his first one.
---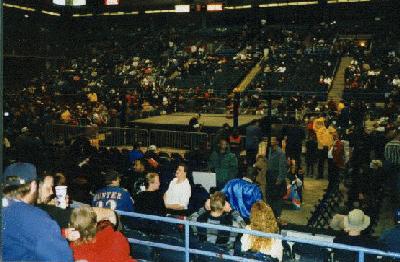 Before the Nitro in Baltimore the following night.
---
Back to DDT Digest